Bartelt | Nix Reporting, LLC is the oldest reporting firm serving Phoenix, Scottsdale, and Maricopa County, AZ. We have been in business since 1972 and during that time, we've earned an excellent reputation in the industry. Our company offers a large variety of legal services and we are proud to have a team of experienced Arizona court reporters on our side. You can count on us to handle large case volumes and our main areas of expertise include medical, technical, and all complex litigation.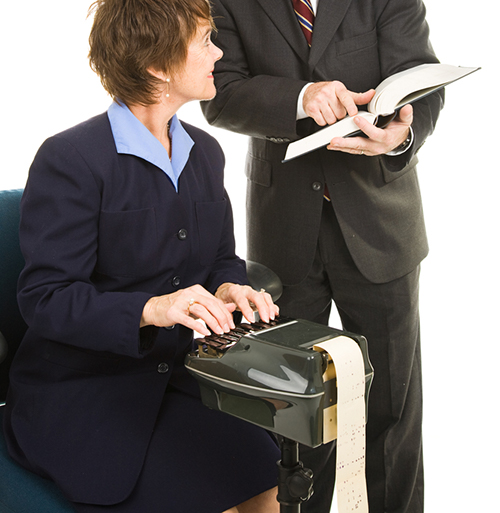 A Comprehensive Source of Court Services
During the tumult of a busy deposition, it's easy for vital information to get lost in translation. As one of the best reporting firms in Phoenix, AZ, we provide top-performing reporters with extraordinary listening skills and a proven ability to capture every word. Arizona court reporters with this high level of skill are not an everyday occurrence, which is why you need a reputable court agency to screen for the best candidates. Bartelt | Nix Reporting, LLC has offices in Phoenix and Tucson, with three conference rooms available to our customers.
We send only the most talented and experienced reporters and all of our court reporters are Arizona certified and cover the entire state. We also provide nationwide coverage and will make all the deposition scheduling arrangements anywhere in the country.
Come visit our office in downtown Phoenix, located five miles from Sky Harbor International Airport and within walking distance of the Metro Light Rail and many other hotels, restaurants, and shops. We provide all the resources you need for depositions and reporting in Phoenix, AZ. There are three conference rooms available, giving you a professional setting to hold your meetings. Our available conference rooms allow you a professional setting to hold your meetings, all with free Wi-Fi, and the largest room can accommodate up to 30 people.
Highly Experienced Reporters
When you hire one of our court reporters, you can rest assured that they are highly qualified in what they do. We specialize in complex litigation that includes technical and medical reporting. For more than 35 years, we have served the depositions needs of our city and state and the feedback we receive from clients is very positive. Don't take chances. Contact Bartelt | Nix Reporting, LLC today for accurate and dependable legal deposition, court reporting, transcription, and video conferencing services in Phoenix, AZ.