Through cloud computing, it's possible for legal professionals to do their job just about anywhere—including through their tablets, laptops, and smartphones. By offering web-based deposition services in Phoenix, Scottsdale, and Maricopa County, AZ, Bartelt | Nix Reporting, LLC is able to provide you with tailored services that answer the need for accurate transcription and multimedia recording.
Using reliable technologies to avoid interruption, feed failure or other complications, we streamline the legal deposition process and introduce clarity where it's needed most. Whether you're communicating with someone at the other end of town or halfway across the world, allow us to offer the web-based deposition services you need.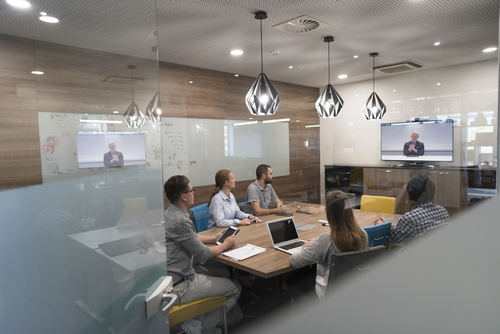 When your team can't meet in person, a video conference call is the next best thing. Turn to our team when it comes to ensuring your meeting is well-documented and accurately accounted for. Thanks to our seasoned legal transcription services in Phoenix, AZ, we're able to provide you with note-taking and real-time legal depositions, getting information into your hands quickly after a video conference.
Thanks to the low cost of virtual video conferencing and the reliability of our transcription services, you're able to get the fact-finding and information materials you need without spending exorbitant costs or wasting precious time.
Get Web-Based Deposition Services
At Bartelt | Nix Reporting, LLC, we leverage modern technology and innovation to the benefit of our clients. When it comes to virtual video conferencing and web-based depositions, our seasoned team is ready to get to work without delay. We have the experience that makes us the first choice in transcription following these services.
Contact us today for more information about our capabilities or to inquire about how we can tailor our deposition, court reporting, transcription, and video conferencing capabilities to meet your unique needs. We can be reached at 602-254-4111.