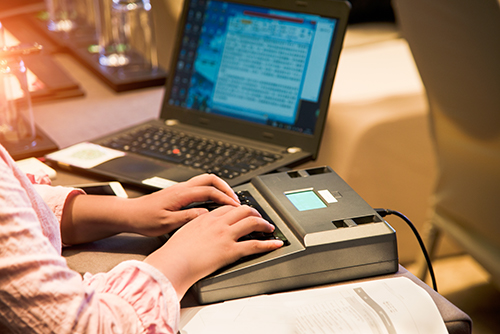 Never go into a courtroom without a court reporter from
Bartelt | Nix Reporting, LLC
! Not only do we staff seasoned, certified court reporters who pride themselves on accuracy, we're also able to tailor our court reporting services in Phoenix, Scottsdale, and Maricopa County, AZ to your specific needs. Whether you just need transcription or you're interested in real-time depositions, we'll make sure you get the information you need with complete accuracy.
Court Transcribers
One of the chief ways we set ourselves apart as a court reporting agency in Phoenix, AZ is by tailoring our complete range of abilities to meet the specific needs of your legal proceedings. This starts by staffing a qualified court reporter to your case—one with the background in the topic at hand.
Our court transcribers specialize in medical and technical transcription in many cases but have a pool of court reporters that are diverse enough to tackle just about any topic with complete authority. No more misspellings or misunderstandings in your inscription services or confusion about complex terminology or jargon. Instead, you'll get verifiably accurate information, produced with clarity.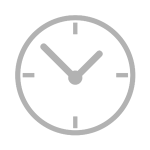 Real-Time Depositions
Thanks to our ability to mark up depositions as they happen, we're able to help you build your notes and your case with ease. Our real-time depositions have served numerous legal professionals well throughout the years, helping them present more cohesive and compelling arguments using the information available to them.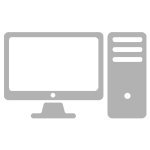 Proven software
Our court reporters are backed by best-in-class software and technologies, designed to help them produce exceptional results, fast. For court reporting and real-time depositions, we utilize:
Get the Facts Straight
When it comes to court reporting services, the integrity of your case is on the line. Make sure you've got all of the facts you need, presented with clarity and consistency. Bartelt | Nix Reporting, LLC will make sure you've got a stenographer on your side that's instrumental in your success. Contact us today at 602-254-4111 to inquire about scheduling for our court reporting, deposition, transcription, and video conferencing services.